2022 Fashion Trends You Need To Have Now!
2022 is the year we are finally going out. It's time to level up our styling game after being in our comfort wears for almost two years now. It's time to be trendy again and to help you with that we have listened some popular fashion trends of 2022 which we believe you shouldn't miss out on.
1. Stripes
2022 is the year where you can don the stripes. They are highly in trend and is an absolute must have in your wardrobe this year.
And nobody is going to call you a zebra!
2. Colours and many more colours
Fill your closet with all the colors you can think of. In 2022, vibrant colors are super in and it the best time to try the colors you never had before.
3. Denim
Denims are officially back!
If you are a lover of denims then its your chance to fill your closet with everything denim.
4. Skirts
This is a year of more skirts! Whatever style skirts you like, just grab hem now!
5. Plaids
If you love plaids as much as we do, this is the year for us. Plaids are back with full force.
6. Layers
Layering is a trend of 2022. Layer and style your outfits to take up your fashion game up a notch this year.
7. Jacket dresses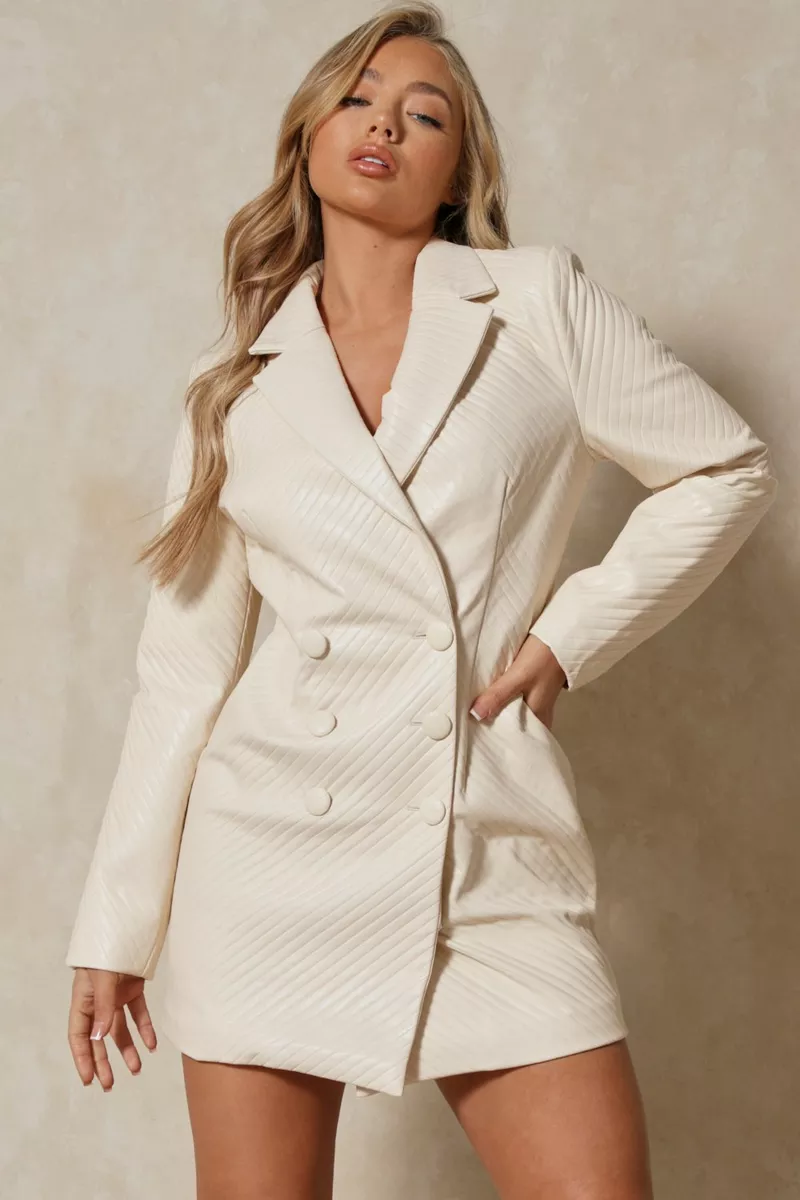 Jacket dresses are dominating this year. They definitely need to be in your collection now!
8.Cropped pants
Cropped trousers are rocking this year too! If you still don't have it, you are seriously missing out!
9. Puffs and Volumes
The super adorable puff sleeves are super in this year and we are all here for it. The bigger the puffs the better!
10. Bubble hems
We can't wait to break this to you, but the bubble hems are back and we love it! The above dress from Rebecca Taylor deserves a spot in ever wardrobe!
11. Poplin shirts
Simple yet elegant poplin shirts are here to give you all the chic vibes this year. They look an absolute must have for this year.
12. Fluffy jumpers
A fluffy jumper is a must must must haves in this year. They look absolutely beautiful and perfect for effortless styling.
13. Baggy jeans
Take up your jeans game with a baggy jeans. in 2022, baggy jeans are a solid trend.
14. Knitted Bralette
We can't miss out on bralettes this year and we suggest you to get your hands on as many as you can! Net-A-Porter is an amazing stop for bralettes and you can't stop yourself from buying more!
15. Oversized
If someone asks which is are favorite trend of 2022, hands down it has to be oversized clothing. A comfort styling which will take your fashion game to another level.