8 Jeans You Need In Your Collection This Fall- 2022
Everybody loves a good pair of jeans. But with every evolving trend and style, you need to stay updated with your jeans. They hold quite a significant spot in your wardrobe and despite being staples, the trends around them are forever evolving. And you simply can't miss the fashion trends, can you?
Since fall is almost here and jeans trends evolving more than ever, you might need to upgrade your wardrobe. Fashion can be a little difficult game but don't you worry. We are here to keep you updated with all. In this article, we have bought you the 8 types of jeans that you need in your closet for this season to stay up-to-date with all the current trends.
1. High Rise, Flare Jeans
Flare jeans are back in trend and they are one of the most fun trends at the moment. They look absolutely stunning on all body types. You can choose how wide flare you want your denim to be. If you are new to this trend and don't want to go for wide flares, chose minimally. They are an absolute must-have in our collection.
Our Favourite- Maxwell The Perfect Vintage Flare Jeans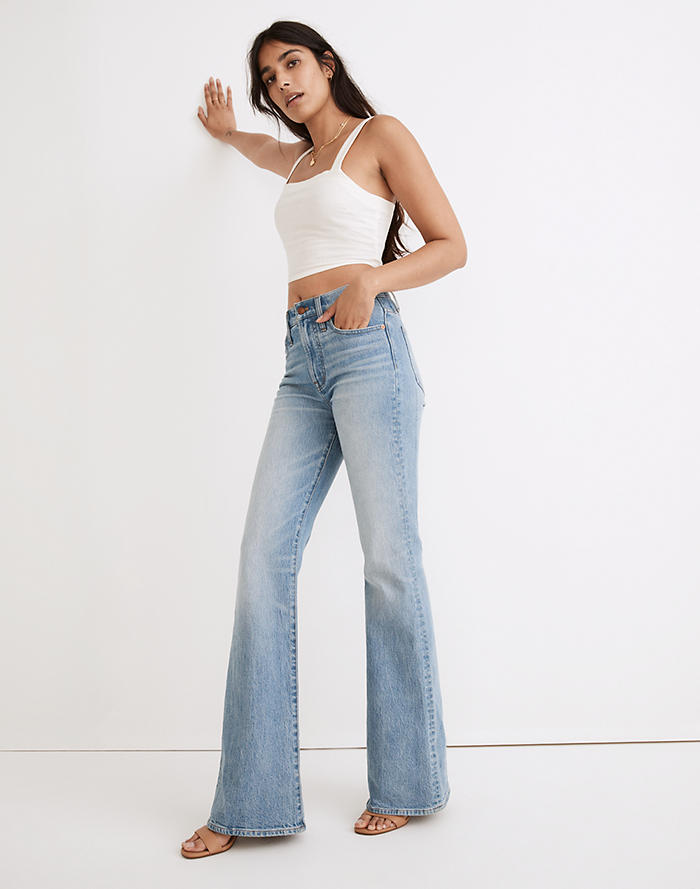 2. Upcycled Jeans
Upcycled is the new vibe!
People are environmentally conscious more than they have ever been. With fast-evolving fashion, sometimes the environment can be neglected. So here come upcycled jeans for every fashion lover who also cares about the environment. They are recycled, refurbished jeans which are a more sustainable option and look absolutely gorgeous.
Our Favorite- The Reformation Milo Utility Overalls
3. Raw Hem Jeans
It's time to take your fashion game up by a notch with raw or exposed hem denim. If you like the edge it gives to your normal jeans, they are definitely something to try. They look stunning and perfect for your modern and stylish collection.
Our Favorite- L'AGENCE Kendra Flared Ankle-Crop Jeans
4. Straight Leg Jeans
If there is one thing that you can heavily rely on in the world of denim then it's straight-leg jeans. Very versatile and super flattering, these jeans are definitely a classic. They can be paired up with anything, (yes anything!) very effortlessly. They can even make you appear taller if you go for the high-waisted, straight jeans. If you don't already have straight-leg jeans in your collection, this is a sign for you. Go get them now!
Our Favourite- Everlane The Way High Jeans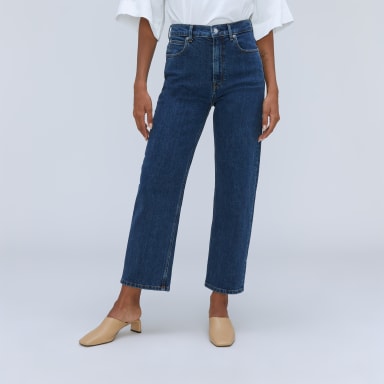 5. Baggy Jeans
With the 2000s making a solid comeback this year, baggy jeans have to make comeback. The streetwear, cool and effortless, baggy jeans are everything you need in this year's fall collection. They make you stand out and are perfect if cool is your vibe.
Our Favorite- Abercrombie and Fitch Low Rise 90s Baggy Jeans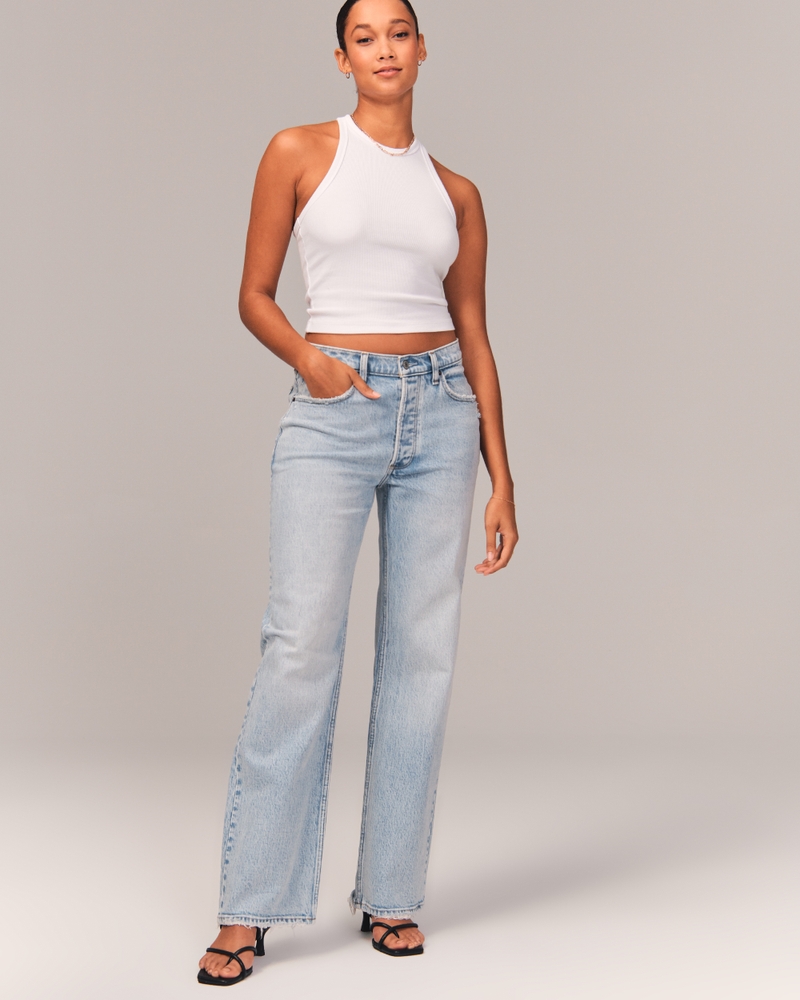 6. Low Rise Jeans
Love it or hate it, low-rise jeans are back in trend. If you are from the 90s then you probably remember the cool kid low-rise jeans that exploded amongst the fashion army. Well, it's time to channel you, inner 90s teen, out once again. The low-rise jeans are once again but trust us, it isn't crazy like they used to be. Fashion evolves and the best it could do was with low-rise jeans. They are so much better and a great piece for you to have in your collection.
Our Favorite- GAP Low Rise Stride Jeans with Washwell
7. White Jeans
White Is The New Black!
Yes, you certainly need to have a white pair of jeans in your collection this fall. They are effortlessly gorgeous and work perfectly when on a day when you don't know what to wear. They can elevate any look you style. A must must have from us!
Our Favorite- Agolde Balloon High-Rise Tapered Jeans In White
8. Cargo Jeans
Well, it's no longer a surprise but cargo jeans are back too. The utilitarian look they have is androgynous, super cool, and very effortless. A must-have in your collection if you haven't tried it before!
Our Favorite- The Reformation Mckenna Mid Rise Slouch Cargo Jeans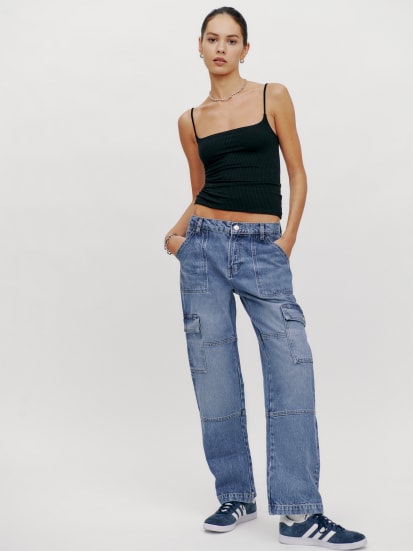 Our Final Verdict
Here our are top 8 picks for you! It's difficult to stay on the line of fashion but it's not that hard once you know the right stuff. Get your jeans now and slay your fashion game!
P.S- Follow pycklepedia on Instagram, Pinterest and Facebook to connect and participate in our initiative- to celebrate YOU. We would love to hear from you!