Is "Latte Makeup" The New Makeup Trend?
In the ever-evolving realm of beauty trends, one captivating phenomenon has emerged, transcending the fleeting nature of many fads. Hailey Bieber's willingness to swap her signature glazed donut skin for a different morning treat signifies the enduring allure of the "Latte Makeup" trend. This nuanced approach to summer bronze has not only captured the attention of beauty enthusiasts but has swiftly dominated platforms like TikTok, establishing itself as a modern goddess aesthetic.
What Is Latte Makeup?
As the newest beauty craze, latte makeup has taken over social media, especially TikTok, emphasizing a warm, bronzed, and creamy aesthetic reminiscent of a latte. The emphasis of this trend is on creating the ideal light base, which is frequently accomplished by applying bronzer or contour under the foundation to give the skin a softly sculpted appearance.
The trend's allure lies in its glamorous, bronzy appeal that exudes sophistication and charm, making it a go-to choice for beauty enthusiasts worldwide. With tutorials and tutorials circulating online, the Latte Makeup trend continues to evolve, captivating makeup enthusiasts with its rich, coffee-inspired tones The essential components include glossy lips, soap brows, a sheer blush for a bold yet understated appearance, and an overall luminous finish.
What sets this trend apart is its inclusivity—it can be seamlessly adapted to any skin tone, requiring only a thoughtful adjustment of shades for darker skin tones.
Does Latte Makeup Work for All Skin Tones
Absolutely yes!
The key is to mix up the undertones and shades of the products you choose. Henney suggests going for shades that are two to three tones darker than your skin tone when selecting eye and cheek products. Consider colours like beige, tan, and light caramel for skin tones that are paler. Darker caramel, medium brown, and olive tones are available for people with medium skin tones. Those with fair skin can choose shades of dark brown and rich caramel. This strategy guarantees a unified and aesthetically pleasing makeup look without specifically mentioning the particular person's suggestion.
How To Achieve Latte Makeup
Achieving a latte makeup look is easier than you may think. 
1. Base: Latte Makeup places emphasis on the colours applied to cheeks, lips, and eyes. The foundation takes a backstage role, with a preference for lightweight skin tints during the summer months. There are many tinted moisturizers or tinted sunscreens to choose from for your base.
2. Bronzer/Contour: For a softly contoured effect, apply bronzer or contour strategically to areas kissed by the sun—cheeks, bridge of the nose, forehead, and décolletage. Select colours that are two to three tones darker than the tone of your skin.
3. Eyes: For your eyes, consider using warm, neutral eyeshadow colours. Minimalists can use the bronzer for an effortlessly defined look. For added glam, experiment with a mix of matte brown and nude hues, accentuated with a shimmery colour for a captivating finish. Use beige, tan, and light caramel for skin tones that are paler; darker caramel, medium brown, and olive tones; and dark brown, rich caramel for skin tones that are darker.
4. Blush:  Apply a light blush to bring out the warmth. The blush ought to go well with the overall bronzy aesthetic. Layer a nude-coloured blush with brown, olive, tan, or yellow undertones onto the apples of your cheeks. 
5. Lips: Opt for warm-toned lip colours like terracotta, caramel, or nude. Elevate the look with a clear gloss,
Our Favorite Products For The Latte Makeup
1. Foundation/BB Cream:
1. Giorgio Armani Luminous Silk Foundation
2. Laura Mercier Tinted Moisturizer
2. Bronzer
 Benefit Cosmetics Hoola Bronzer
Tom Ford shade and illuminate palette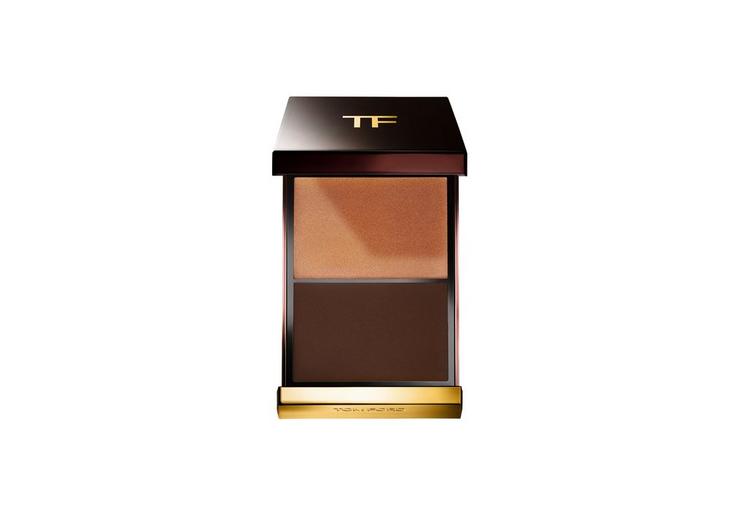 3. Blush 
Rare Beauty Blushes  
Mac Powder Blush In Gingerly
4. Eyes: 
The NYX Cosmetics Ultimate Shadow Palette
Natasha Denona Biba All-Neutral Eyeshadow Palette
4. Lips:
Chanel Rouge Coco Flash in Destination 
YSL Rouge Volupté Shine Lipstick in Beige Blouse
Show us your Latte Makeup using #pycklepedia on Instagram!
P.S- Follow pycklepedia on Instagram, Pinterest and Facebook to connect and participate in our initiative- to celebrate YOU. We would love to hear from you!